Architects are constantly faced with challenges, it's part of what makes the profession exciting. If you wish to succeed as an architect, you'll need to be determined to face challenges head on and have resolve in doing so. However, in doing so you will fail and make mistakes. Hopefully you'll fail a lot.
Very little, if anything, is ever learnt from successes. You take the compliments, think what a great job you did and move on rarely giving it another thought. However, how was your success possible? I'd bet there were many mistakes and a lot of failed attempts prior to your successes. One shouldn't seek success by constantly asking others for the 'answer.' Sure, it may work and be plausible, but you'll learn nothing. Instead, ask others for advice/guidance and be open to fail/mistakes.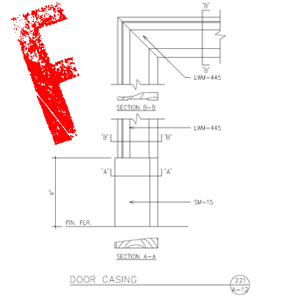 Mistakes shouldn't be viewed negatively, they are valuable learning opportunities. You can't be afraid to fail nor should you blame others; if you do you're cheating yourself of valuable knowledge. In failure one should seek to explore the failure… Why didn't it work? Did I 'do' something wrong? Was there a translation issue? What could I've done differently? Did I fully understand the problem? How can I avoid the failure in the future?
In seeking the why of a failure one is educating themselves and gaining knowledge. As an architect, you will fail. In fact, if you want to be a good architect, you will embrace failure. I like to fail. To fail is good; it means you are trying something out of your comfort zone. One should fail a lot until they become successes; you can then fail in other areas. So get at it and fail… fail…
First Attempt In Learning
Fail On,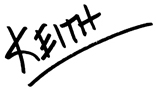 * This post is part of the ArchiTalks series in which a group of 'blog-ing' architects select a topic and the group all post on the same day and promote each other's blogs and read varying takes on the topic. This month's topic is 'Learning from mistakes.' To read how other architects interpreted the topic please click the links below:
Lee Calisti, AIA – Think Architect (@LeeCalisti)
some kind of mistake
Lora Teagarden – L² Design, LLC (@L2DesignLLC)
Learning from mistakes in architecture
Eric T. Faulkner – Rock Talk (@wishingrockhome)
Archi-scar – That Will Leave a Mark!
Michele Grace Hottel – Michele Grace Hottel, Architect (@mghottel)
"Learning from Mistakes…"
Brian Paletz – The Emerging Architect (@bpaletz)
Forgotten Mistakes
Jeffrey Pelletier – Board & Vellum (@boardandvellum)
Are Architects Experts?
Jim Mehaffey – Yeoman Architect (@jamesmehaffey)
Learning from Mistakes
Mark Stephens – Mark Stephens Architects (@architectmark)
Learning from mistakes
Steve Mouzon – The Original Green Blog (@stevemouzon)
How Living Traditions Learn From Mistakes