Within 'employment,' moonlighting means working a second job. In particular one after normal business hours in the evening or night. Since the work is typically performed at night, when the moon is out, it's known as moonlighting. I didn't do any research, but I'd guess you could tie a strand of the terms history back to moonshiners… working on something prohibited under the light of the moon. The thought of an architect moonlighting to garner clients and recognition in hopes of striking out on their own will forever be within an architects' psyche. Moonlighting in architecture connotes a romanticized notion- the 'gifted' architect being able to do as they please for a client without the constraints of their employer. The reality is far from that.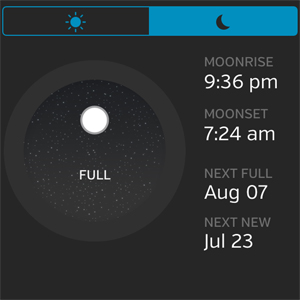 I'm not an advocate for an 'architect' moonlighting as an 'architect'. If you do it a few times throughout your career, no big deal. However, if it's something you regularly do, then it's not okay. Architecture is a tough profession, it shouldn't be taken lightly or attempted in a few nighttime hours after your day job. It demands focus. You change when you moonlight- your attention span is reduced, your energy levels go down, the quality of your work suffers, your relationships with others aren't all they could be, your stress levels rise, etc. You'll also create convoluted liability issues. You can try to convince yourself otherwise, but the truth is the truth. The reality is moonlighting is not fair to you, your employer, or the people you're moonlighting for.
Regardless of my personal thoughts, the lure of moonlighting for an architect is typically too much to resist. Architects will continually be tempted and many will moonlight. If you choose to moonlight as an architect and you're currently working for/as an architect, I offer these suggestions:
1. Confirm your employers policy on moonlighting, most are very strict on such practices- meaning they don't allow it.
2. Be sure you're moonlighting client is aware that you alone are responsible for the project and they indemnify your current employer for any and all- have it part of your contract.
3. While you're on your employers 'clock,' do not work on your moonlighting project at any time, not even during a lunch break- no sketches, doodles, phone calls (even on your personal phone), no site visits, no nothing.
4. Do not use anything of your employers for your work- no pens, paper, plotter, computer, no nothing.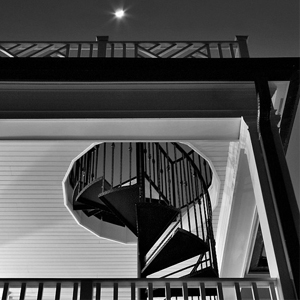 If you're regularly busy with your own moonlighting clients, take the plunge and strike out on your own- you'll have much more freedom than the moonlight hours grant- and all your previous changes will revert back to your normal self.
Design On,
(hopefully during daylight hours)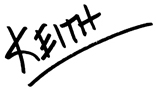 * This post is part of the ArchiTalks series in which a group of 'blog-ing' architects select a topic and the group all post on the same day and promote each other's blogs and read varying takes on the topic. This month's topic is 'Moonlighting.' To read how other architects interpreted the topic please click the links below:
Jeff Echols – Architect Of The Internet (@Jeff_Echols)
The Ironic Blasphemy of Moonlighting and what Architects are Missing Out On
Lee Calisti, AIA – Think Architect (@LeeCalisti)
moonlighting more than an 80s sitcom
Lora Teagarden – L² Design, LLC (@L2DesignLLC)
Moon(lighting) changes with the seasons
Collier Ward – One More Story (@BuildingContent)
Moonlighting
Jeremiah Russell, AIA – ROGUE Architecture (@rogue_architect)
hustle and grind: #architalks
Michael Riscica AIA – Young Architect (@YoungArchitxPDX)
Moonlighting for Young Architects
Stephen Ramos – BUILDINGS ARE COOL (@BuildingsRCool)
Architects do it All Night Long
Brian Paletz – The Emerging Architect (@bpaletz)
Starlight, moonlight – tick tock
Jeffrey Pelletier – Board & Vellum (@boardandvellum)
Is Moonlighting Worth It? Probably Not, But We All Try.
Kyu Young Kim – J&K Atelier (@sokokyu)
Dancing in the Moonlight
Jim Mehaffey – Yeoman Architect (@jamesmehaffey)
Moonlighting: or Why I Kept My Dayjob.
Tim Ung – Journey of an Architect (@timothy_ung)
An Alternative to Moonlighting as a Young Architect
Mark Stephens – Mark Stephens Architects (@architectmark)
Architalks 28 Moonlighting
Gabriela Baierle-Atwood – Gabriela Baierle-Atwood (@gabrielabaierle)
On Moonlighting
Ilaria Marani – Creative Aptitude (@creaptitude)
There is no moolighting. It's a jungle!
Jane Vorbrodt – Kuno Architecture (@janevorbrodt)
Crafted Moonlighting