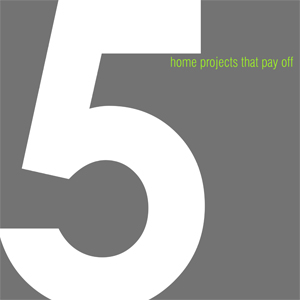 I deal with homeowners in various stages of projects for their homes. I'm either dealing with a client that is constructing a new home and trying to sell their current home or one who is renovating/adding on to their existing home but thinking towards the future and re-sale value. Inevitably they always ask for advice as to projects they can do to their existing home to increase its chance of selling quickly now or in the future. Keep in mind, home buyers want to see how great a home looks; they don't want to hear what it could look like with work. Meaning, these projects actually need to be done for them to add any value to your home. Here are my top 5 projects that pay off when selling your home- as well as refreshing the current home you live in:
1. Paint- For the cost, nothing comes close to the dramatic effect a new coat of paint or color change can have on a home's interior or exterior. My advice, always paint the ceiling a bright white- I'm not a fan of colored ceilings as they tend to 'compress' the space. I'm a big fan of having an accent wall in a few spaces- one wall painted a differing color than the rest of the space. For the exterior, I recommend 3-4 colors. A color for the main body of the house, trim color, accent color for the front door (and possibly some other key pieces of the home), and possibly another color for a secondary material that is prominent on the house. Keep in mind, most of this is mute when dealing with modern homes and exterior materials that are left in their natural state. A well designed modern home can have various natural materials that can create a great composition of texture and color.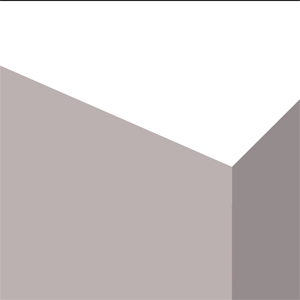 2. Flooring, Fixtures, Faucets, + Accessories- A rule of thumb, anything you actually touch should be of good quality and in working order- i.e. door knobs, cabinet pulls, toilet handles, etc. This doesn't mean you can ignore unseen items, it just means a 'touched' item adds more to the perceived value of your home. Worn-out flooring surfaces are a turn off. Replace/clean/repair/refinish flooring throughout the home. Replacing old faucets, sinks, and toilets, can significantly increase the perceived overall value of the home. Cabinet pulls can have a dramatic effect on the perception of the quality of cabinetry. Consider replacing, or adding, cabinet pulls. Cheap and dated lighting fixtures should also be replaced.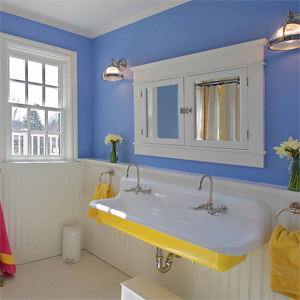 3. Additions + Renovations- If you're planning on selling in the future, but need additional space currently, be sure to plan wisely. An addition that appears 'tacked on' with no thought, hurts a home's value and cheapens the overall impression of the home. Working with an architect is of great value when anticipating a major project on your home. An architect will be sure the overall 'scale' of the project is in harmony with the existing and not over, or underwhelming. The current 'style' of the home will be examined and addressed as appropriate in the new work. The 'flow' of spaces will be planned and laid out efficiently- may not seem like a big deal until you walk through a bedroom to get to a bedroom- yup, I've seen that… too often. An architect will address these and many other issues that can increase the value of your home.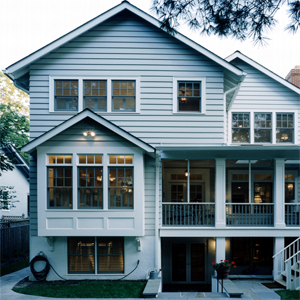 4. Kitchens + Bathrooms- These rooms historically have had the best return on investment and continue so. The kitchen has long outgrown its place as merely for cooking, it's now typically the gathering spot for families. Kitchens have become the focal point of many homes and quality materials/appliances have become the norm. However, keep your homes price range in mind and don't overdo it with high end items that future buyers aren't willing to pay for. When it comes to adding a bath or remodeling, be sure to include ample storage and quality (doesn't have to equate to expensive) fixtures. Ceramic tile is still a good choice for flooring and wall surrounds in bathrooms. The addition of a bath or powder room can greatly increase the value of your home.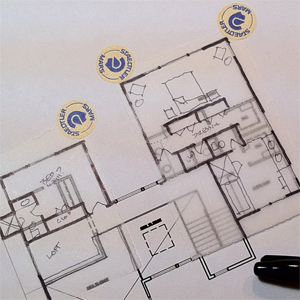 5. Landscaping- The exterior of your home plays an important role in the overall first impression of your home. Landscaping can have a dramatic impact on the overall look of your home. Consult with a qualified individual who can provide you with an overall plan for your yard.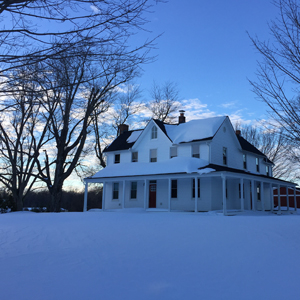 Keep personal 'style' to a minimum. Infuse your personal style with furniture, accessories, artwork, window treatments, etc. These can easily be reworked by another, such that they can make the house their own. When selling your home this may entail removing personal items such that potential buyers can envision themselves living in the home and not feeling that the home is 'owned' by you.
So that's my broad sweeping list of what's worked for my clients over the years. What has worked for you? What other projects/advice do you have to share?
Design On,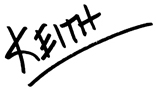 * Originally posted June 18 2013, edited/revised per date above- See what I did there… 5… Value… V… Roman Numeral 5.