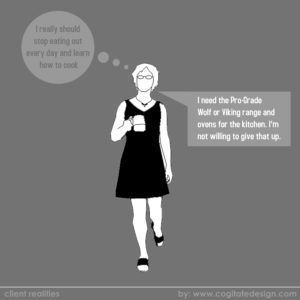 It's always a thrill when meeting a new client for the first time. Excitement. Nerves. Possibilities. We start walking through the house. The clients go on and on- in a good way- talking about their project. I spend most of the time listening and nodding my head… after all it's their project that they wish to share with me. I see the glitter in their eye as they discuss wishes and goals for the project. Finally they've exhausted themselves. They turn to me and ask, "So can you 'give' us our design?" I typically respond with, "Well… is that really 'your' design? To which I'm greeted with a blank stare for two minutes… than a nervous laugh… the client eventually says "Well… what do you mean our design?" To which I usually ask many questions, such as:
"Why do you want a lawyer foyer (2 story high entry foyer)?"
"So, you don't cook but want 3 Viking ranges?
"What will you do in the she-shack/diva-den/man-cave?"
"So, it's the two of you and you need a 14,875 square foot house?"
The client's response is typically "Well, we saw it in a magazine… we were at a friend's house and they have it… we were watching HGTV…" You see where I'm going with this; the clients are attempting to impose someone else's design upon their lifestyle. While some may be applicable, typically the vast majority of their 'needs' are not. When it comes to designing for others, just say no.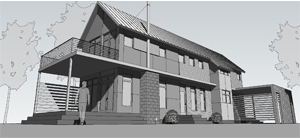 Designing per others is not going to result in a home tailored to how you live. You want a home designed specifically for you, not bits and pieces of a home designed for others. Your home will be vastly different than one designed for someone else. Architects will listen to your needs/wants and in the end you'll have the home you wanted because your architect was able to assist you in bridging the gap between your vision and reality. You'll end up with a home that fits you and your lifestyle… a home designed for you, not designed for others.
Design On,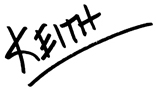 * This post is part of the ArchiTalks series in which a group of 'blog-ing' architects select a topic and the group all post on the same day and promote each other's blogs and read varying takes on the topic. This month's topic is 'Designing for others.' To read how other architects interpreted the topic please click the links below:
Lee Calisti, AIA – Think Architect (@LeeCalisti)
designing for others – how hard could it be?
Jeffrey Pelletier – Board & Vellum (@boardandvellum)
How To Design for Others
Jim Mehaffey – Yeoman Architect (@jamesmehaffey)
Designing for Others
Mark Stephens – Mark Stephens Architects (@architectmark)
Designing for others
Steve Mouzon – The Original Green Blog (@stevemouzon)
Planting Seeds of Better Design