The Architectural Registration Exam (ARE)… the ARE is the professional licensure examination adopted by the 50 states of the United States, the District of Columbia, and three U.S. territories. The ARE attempts to assess a candidate's knowledge, skills, and abilities required for providing competent services in the practice of architecture. A lofty goal.
During my early employment in architecture firms, the seasoned architects often spoke of their ARE 'war' stories. Prior to 1997, those taking the ARE were required to take nine divisions over a four-day period and the exam was only offered once a year in major cities across the United States. The exam was via 'paper and pencil' in a studio like setting. To me that sounded much like architecture school and a lot of fun! It also seemed to be an accurate representation of what an architect does, or will be doing. Working under pressure, having to produce, produce accurately, and within deadlines.
However, I didn't take the exam until the early 2000's, and by then the exam was in the midst of various revisions and became computer based. While the ARE was becoming more streamlined, it was also becoming more of a task to be completed rather than a test of ones' competency. I mistakenly assumed I required a lot of 'real world' experience such that I could be tested on my abilities of being an architect. As such, I learned as many aspects as I could about the profession. I studied real world examples of the AREs' 'testing' divisions. I spent far too long thinking I needed more time to 'learn' to be an architect before I could take the ARE. I was wrong, very wrong. The ARE was merely a task to complete along the way to becoming an architect. It seemed to have lost the aspect of a 'test' of ones' abilities to practice architecture. It was a task that one had to master to pass. It wasn't a true test of any sort of skill or competency; it was a task of memorization.
When I was studying for the ARE, materials were readily available that had much of the 'test' and questions verbatim for one to memorize. I'm guessing this remains true. It was a 'test' about being able to know how to 'test.' No matter test or task, there is information within the ARE that needs to be known. One needs to demonstrate the ability to know such. However, while the ARE is an important step to becoming an architect, it's not nearly as important as you think it is prior to passing.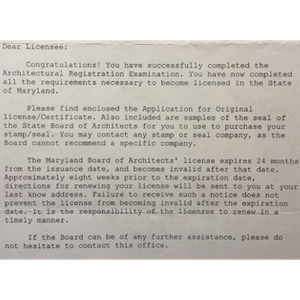 Being years removed from the ARE, I'm not sure the current state of the ARE. I'm going to assume it's become even more of a task. If I'm wrong and the ARE has reverted back to being more of a test, then I'm happy to be mistaken. Either way, my advice is the same… complete the task as soon as you can such that your relevant and real testing in the profession can begin. Do not let the ARE intimidate you. Study for the task, complete it and move on. Don't overthink it. Once you're an architect, you'll be tested continually with real consequences. You'll be far more proud of yourself and these tests then the task of the ARE.
Design Task On,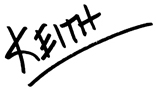 * This post is part of the ArchiTalks series in which a group of 'blog-ing' architects select a topic and the group all post on the same day and promote each other's blogs and read varying takes on the topic. This month's topic is 'The Architectural Registration Exam.' To read how other architects interpreted the topic please click the links below:
Matthew Stanfield – FiELD9: architecture (@FiELD9arch)
What is the Big Deal about the ARE?
Lee Calisti, AIA – Think Architect (@LeeCalisti)
what A.R.E. you willing to do
Lora Teagarden – L² Design, LLC (@L2DesignLLC)
Take the architect registration exam, already
Eric T. Faulkner – Rock Talk (@wishingrockhome)
ARE – The Turnstile
Michele Grace Hottel – Michele Grace Hottel, Architect (@mghottel)
the architect registration exam
Brian Paletz – The Emerging Architect (@bpaletz)
I forget
Drew Paul Bell – Drew Paul Bell (@DrewPaulBell)
The Architecture Registration Exam
Jeffrey Pelletier – Board & Vellum (@boardandvellum)
What is the Benefit of Becoming a Licensed Architect?
Kyu Young Kim – J&K Atelier (@sokokyu)
Every Architect's Agony
Nisha Kandiah – ArchiDragon (@ArchiDragon)
To do or not to do ?
Jim Mehaffey – Yeoman Architect (@jamesmehaffey)
Passing the Test
Mark Stephens – Mark Stephens Architects (@architectmark)
Part 3!
Ilaria Marani – Creative Aptitude (@creaptitude)
How to Become a Licensed Architect in Italy
Jane Vorbrodt – Kuno Architecture (@janevorbrodt)
Seven Years of Highlighters and Post-it Notes
(Visited 178 times, 1 visits today)