(CTRL A) (Command-A) –> Edit
As an architect, honing my craft of architecture never truly ends. We architects are constantly striving to become better at our craft. We accomplish this by improving or adding 'tools' to our skill sets. I have many tools at my disposal to facilitate design and the 'creation' of architecture- i.e. experience, drafting/ modeling software, code books, chipboard, zoning regulations, scales, triangles, reference books, pens, pencils, trace paper, etc. However, by far, my best tool is an eraser. It's also the most difficult tool to master, if one truly can master it at all. Wait. What? I hear you saying:
"Seriously?… You just hold an eraser and scrub side to side to up to down and repeat… It's not that hard… Okay, maybe it's a little tricky if you have to erase ink or simultaneously hold an eraser shield… But, it's really not that difficult."
I disagree, it's extremely difficult. An eraser is a tough tool to master, and one of the best tools available to an architect. In a broader sense, an 'eraser' is a tool facilitating the ability to edit.
Design ideas are easy to come by. It doesn't take much to have, and put a bunch of designs/ ideas down on paper, it's rather easy. It's being able to edit those that's difficult. One can quickly get caught up in applying a bunch of 'new' ideas and attempt to include all sorts of things that don't benefit the project or address the client's needs. An architect needs to be able to view their project objectively and edit all- or at least most– that doesn't benefit the project. The ability to edit and distill down to the essence of the design idea(s) is crucial, that is where architecture truly shines. It's not easy. It's difficult and takes constant work. However, for every project, and at various stages within each project I apply- or at least attempt to– the following consistently:
1. Edit and simplify– for my practice editing equates to simplification
2. Walk away when enough is enough- when the design has been edited appropriately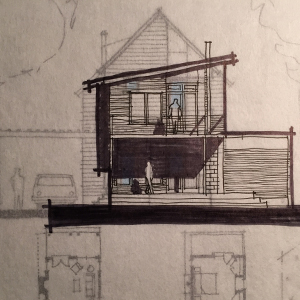 How have I mastered editing my projects? I haven't. However, I use my 'eraser' as a tool to edit every project and I improve the 'tool' each time. Editing has become a cognizant part of my design process and has vast benefits. Too often we overcomplicate architecture and forget the simple things and keeping things simple- give editing a try and I guarantee you won't be dissatisfied. Go ahead, break out your tool box and dig out that eraser… Your clients and architecture will thank you!
Design On,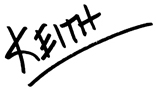 * See what I did there… see how I edited this post down to the essentials… keep it simple and design on!
** This post is part of the ArchiTalks series in which Bob Borson of Life of an Architect selects a topic and a group of 'blog-ing' architects all post on the same day and promote each other's blogs. This month's topic is 'Tool"… I chose to focus on one particular 'tool' that I constantly rely on as an architect. To read how other architects interpreted the topic please click the links below:
Bob Borson – Life of An Architect (@bobborson)
http://www.lifeofanarchitect.com/the-tools-of-an-architect/
Marica McKeel – Studio MM (@ArchitectMM)
3 Tools to Get Our Clients Engaged and Involved
Jeff Echols – Architect Of The Internet (@Jeff_Echols)
The Best Tool In Your Toolbox
Lee Calisti, AIA – Think Architect (@LeeCalisti)
tool
Lora Teagarden – L² Design, LLC (@L2DesignLLC)
The Tools That Help Make #AREsketches
Jeremiah Russell, AIA – ROGUE Architecture (@rogue_architect)
tools #architalks
Jes Stafford – MODwelling (@modarchitect)
One Essential Tool
Eric T. Faulkner – Rock Talk (@wishingrockhome)
Architools – Mind Over Matter
Rosa Sheng – Equity by Design (@EquityxDesign)
10 Power Tools to Kickstart Equitable Practice
Michele Grace Hottel – Michele Grace Hottel, Architect (@mghottel)
#ArchiTalks 17 "Tool"
Meghana Joshi – IRA Consultants, LLC (@MeghanaIRA)
Tools of an Architect #Architalks 17
Amy Kalar – ArchiMom (@AmyKalar)
ArchiTalks #17: Three Tools for Change
Brian Paletz – The Emerging Architect (@bpaletz)
Can we talk?
Michael LaValley – Evolving Architect (@archivalley)
Why An Architect's Voice Is Their Most Important Tool
Eric Wittman – intern[life] (@rico_w)
it's ok, i have a [pen]
Brinn Miracle – Architangent (@simplybrinn)
Synergy: The Value of Architects
Emily Grandstaff-Rice – Emily Grandstaff-Rice FAIA (@egrfaia)
Tools for Learning
Jarod Hall – di'velept (@divelept)
Something Old and Something New
Anthony Richardson – That Architecture Student (@anth_rich)
Tools I Use in Studio
Greg Croft – Sage Leaf Group (@croft_gregory)
Tools…
Jeffrey A Pelletier – Board & Vellum (@boardandvellum)
Helpful tools found within an Architecture blog
Aaron Bowman – Product & Process (@PP_Podcast)
Sharpen Your Tools
Kyu Young Kim – Palo Alto Design Studio (@sokokyu)
Super Tool
Jared W. Smith – Architect OWL (@ArchitectOWL)
Construction: An Architect's Learning Tool
(Visited 556 times, 1 visits today)