Dear future architects, are you credible?
Would you trust Art Vandelay as an architect? Maybe. After all, he did do the Guggenheim and it didn't take him that long. However, I doubt you would trust him as an architect. Why? Credibility.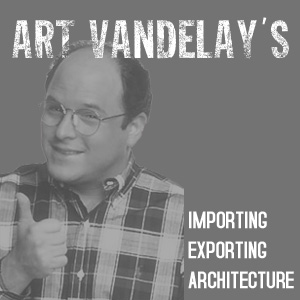 If you aspire to be a respected architect and deliver successful projects, your credibility is crucial- especially knowledge about construction. Early in my career I was well respected by clients, and most importantly, contractors on the job site. Did I have this from being the greatest designer? No. Was it that I sported a goatee? No. Were my Construction Documents really awesome and legible? No, I mean yes, but No. Was it that I was an expert code guy? No. Was it that I dressed well? No. It wasn't any of these. What it was can be attributed to three experiences:
1. As a child, I learned a lot from my dad- he was a master carpenter and cabinetmaker.
2. In high school, I worked at a real lumber yard, not a big-box home improvement store.
3. In college, I was a laborer for a residential construction company.
How did these foster my credibility?
1. My dad taught me the basics of construction and materials. Sounds simple, it is, but you need to know the basics. From an early age I knew what a 2×4 was vs. a 2×6, a screw from a nail, etc. It meant I could talk to contractors intelligently.
2. Working at a real lumber yard broadened my knowledge of materials and how/where they were used. In addition, it gave me a basic understanding of material costs.
3. This construction experience underscored the fact that what is on paper gets built, but not necessarily built as it is drawn. I learned how things actually go together and the construction scheduling process.
You'll be surprised at how much of your past will impact your future as an architect. These three experiences afforded me knowledge which instilled in clients and contractors a sense of trust that I knew what I was talking about. It's hard to get projects built. However, it's extremely difficult to get projects built the way you want them built. If you're taken for your word, and are knowledgeable and correct, your project has a better chance of being successful. Having credibility as an architect is a crucial 'tool' for the success of a project.
However, construction knowledge isn't the 'end all' of credibility, although you must at least have a basic understanding. An architect can offer credibility in other areas- codes, sustainability, project management, detailing, construction management, etc. On the flip-side, having no credibility whatsoever can ruin the best of all projects. On a lighter side, your credibility may be suspect if you…
a. Think a 2×4 is 2″ by 4″
b. Think lines on your drawings are just that, lines
c. You felt ignorant when asked if a beam was upset or not, you had no idea beams had feelings
d. Think those changes won't cost that much
e. Can't draw a legible revised detail on site on the back of a 1/2 torn Subway sandwich wrapper using a carpenter's pencil
f. Don't want to walk the site because it's muddy
g. Forgo a pre-construction meeting because there's nothing to talk about because nothing is built yet
h. Are asked why there is no cricket indicated on the roof plan, your response "Cricket? (covering phone and turning towards colleague), "I think the contractor has been drinking, cricket, that's an English baseball sort of game… He doesn't know what he's talking about, we should have selected the cheaper guy!"
Are you a credible architect? If so, why do you think you are and how did you get to be such? What tips do you have for future architects on establishing their own credibility?
Design On,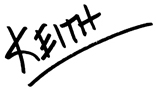 * This post is part of the ArchiTalks series in which Bob Borson of Life of an Architect selects a topic and a group of 'blog-ing' architects all post on the same day and promote each other's blogs. This month's topic is 'Dear future architects…' I chose to discuss the credibility of an architect– to read how other architects interpreted the topic for ArchiTalks #19, please click the links below:
Enoch Sears – Business of Architecture (@businessofarch)
Dear Future Architects: A Confession
Bob Borson – Life of An Architect (@bobborson)
http://www.lifeofanarchitect.com/dear-future-architects-you-need-to-hear-this/
Marica McKeel – Studio MM (@ArchitectMM)
Dear Future Architects: 4 Perspectives
Lee Calisti, AIA – Think Architect (@LeeCalisti)
dear future architects
Evan Troxel – Archispeak Podcast / TRXL (@etroxel)
Dear Future Architects
Lora Teagarden – L² Design, LLC (@L2DesignLLC)
Dear Future Architects: 3 letters
Jeremiah Russell, AIA – ROGUE Architecture (@rogue_architect)
future architects: #architalks
Jes Stafford – MODwelling (@modarchitect)
Dear Future Architect, Listen Here
Eric T. Faulkner – Rock Talk (@wishingrockhome)
Dear Future Architect — Remember Then
Michele Grace Hottel – Michele Grace Hottel, Architect (@mghottel)
"Dear Future Architects,"
Meghana Joshi – IRA Consultants, LLC (@MeghanaIRA)
Dear Future Architects..
Michael Riscica – Young Architect (@YoungArchitxPDX)
Dear Future Young Architects… Please Quit Screwing Around!?!!
Stephen Ramos – BUILDINGS ARE COOL (@sramos_BAC)
Dear Future Architects: Don't makes these 4 Mistakes
brady ernst – Soapbox Architect (@bradyernstAIA)
Dear Boy in the Plastic Bubble,
Brian Paletz – The Emerging Architect (@bpaletz)
Dear Future Architects
Michael LaValley – Evolving Architect (@archivalley)
Dear Future Architects, Be Authentic
Emily Grandstaff-Rice – Emily Grandstaff-Rice FAIA (@egrfaia)
Dear Future Architects…
Anthony Richardson – That Architecture Student (@anth_rich)
Dear Future Anthony
Drew Paul Bell – Drew Paul Bell (@DrewPaulBell)
Dear Future Architects, Do Your Thing
Greg Croft – Sage Leaf Group (@croft_gregory)
Dear Future Architect,
Jeffrey A Pelletier – Board & Vellum (@boardandvellum)
Dear Future Architects, Don't Forget to Treat Your Clients with Respect
Kyu Young Kim – Palo Alto Design Studio (@sokokyu)
Dear Future Architects…
Jared W. Smith – Architect OWL (@ArchitectOWL)
Dear Future Architects…
Rusty Long – Rusty Long, Architect (@rustylong)
Dear future architects, never lose your optimism
Adam Denais – Defragging Architecture (@DefragArch)
Dear Future Architect, a Letter to My Younger Self
Jim Mehaffey – Yeoman Architect (@jamesmehaffey)
Dear Future Architects…
Ken Saginario – Twelfth Street Studio ()
Dear Future Architects…
(Visited 540 times, 1 visits today)