Design Process 106- Construction Documents
The Design Process of an Architect Series is aimed at potential clients, with the goal of addressing the typical design process of an architect. De-mystifying the design process for the client affords them the understanding of what it is we as architects do, how we do it, and the value of our services. I believe that an educated client is the best client. Prior posts of the series covered Programming, Schematic Design, Construction vs. Project Budgets, Preliminary Construction Cost Estimate (PCCE), and Design Development.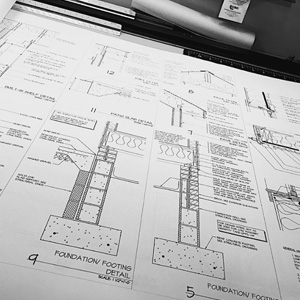 The Construction Documents (CD's) consist of both drawings and written specifications. Detailed drawings/ diagrams illustrate the quantities and relationships of the work required to construct your project. Written specifications document the levels of quality to be met in materials and workmanship. The specifications can either be incorporated as a sheet(s) bound with the drawings, or in a separate book format. During the CD Phase we compile all the information obtained throughout the previous phases of design and create a thorough set of CD's. The CD's document all the decisions made to date so they can be incorporated into the built project. These documents set forth in detail the requirements for the construction of your project. CD's are typically formatted at a size of 24×36 and consist of the following:
1. Cover Sheet
2. Specifications
3. Architectural Site Plan
4. Perspective(s)
5. Floor Plan(s)
6. Roof Plan(s)
7. Exterior Elevations
8. Building Section(s)
9. Wall Section(s)
10. Details
11. Interior Elevations
12. Schedule Sheet(s)- including door and window schedule, and interior finish schedule
13. Electrical and Lighting Plans- locating outlets, telephone, cable, lighting and switching
14. Structural Plans/ Details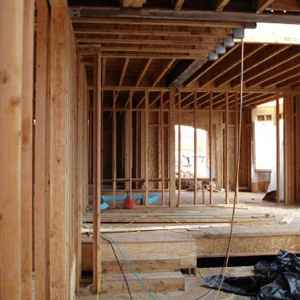 While a significant investment- in both time and money- a complete, concise set of CD's saves time, money, and frustration during construction. The CD's are the vehicle through which all information is communicated to those constructing your project. Additionally, it provides information to jurisdictional authorities for obtaining a building permit- we'll address permitting and bidding in the next post. This is also the phase when the work of applicable consultants is reviewed/ coordinated- structural engineer, interior designer, landscape architect, etc.
Your contractor will use the CD's to establish the actual construction cost, and to build the project. The CD's become part of your contract with the general contractor and establishes his contractual obligations. Anything not contained in the CD's is left to the contractor's discretion and may potentially lead to additional charges for you. Since most decisions have been made before construction begins, a thorough set of CD's affords you fewer problems, fewer hidden costs, more accurate cost estimates, and reduces the likeliness of costly delays during construction.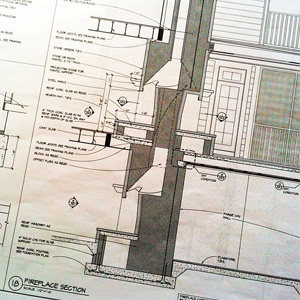 It is important to note that the construction process is inherently complicated. Inevitably there will be questions, unforeseen circumstances, etc. The ability of you, your contractor, and your architect to work through these events as a collaborative team will have a significant effect not only on the final product, but also on your level of stress throughout construction. A thorough set of CD's can facilitate such and reduce the amount of 'unknowns' about your project.
Typically, your role as the client in this process, is to simply review the CD set. You are encouraged to review and comment on your set of CD's. You don't need to have an in-depth understanding of your CD's, but you should have a basic understanding of all the information and why it's provided. The documents are typically straightforward and can be understood if taken the time to study. As your architect, I am always available to answer any questions you may have or to explain a particular drawing and/or document.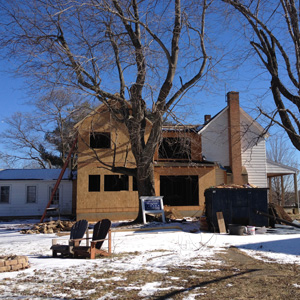 CD's are more than graphic representations. They are a wealth of knowledge and are backed by a solid thought process. Architects offer a service in which drawings are a tool to reach a conclusion… a conclusion that ultimately brings value to your project. Drawings are a product; architects provide a service, a valuable service!
Design On,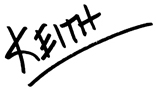 * Keep in mind this is how my firm works. Other firms will differ. However, in general, most architects will adhere to a similar design process. If they don't, well… they're just wrong.
(Visited 517 times, 1 visits today)