Wow! Summer's here already and we're half-way through another year… time's a flying! I typically self-impose a social media disconnect during this time. Summer is busy- end of school year/beginning of school year, family vacations, project constructions, lounging at the pool, etc. As a sole-proprietor it's tough trying to balance work, family life, continuing education, marketing, social media, etc. Social media is typically the first thing to go when my work and/or life get busy or demand attention. I don't know how some of my colleagues continually post new content and are active on social media on a daily/ hourly basis. Not me, I can't do it. Let me re-phrase, I don't want to do it.
Summertime often finds me disconnecting from the daily use of Facebook, Twitter, Instagram, Houzz, LinkedIn, etc. The disconnect typically lasts for a week… or two… or a month. There's a lot going on this time of year and I find it best as time spent with family. I'll admit that the first few days are tough. I wonder:
"What's 'this guy' up to?"
"What's 'that guy' up to?"
"Am I trending on Twitter?"
"Has Twitter forgotten about me?"
"How many posts on PC vs Apple will I miss?"
"Will I miss the latest 'thing' to buy/subscribe/follow/implement/read that will solve all the issues of being an architect?"
"Does this post make me look fat?"
"If I ask all my followers for $1.00 I can continue my AIA membership… that's what Kickstarter does… right?"
"I wonder what architecture is doing today?"
"Really, your BIM software is the best… but the other guy said his was?"
"Will I miss the coolest cat picture ever?"
"I do have a lot of the 'answers' to architecture… should I share them?"
"Maybe I'll start hand-penning blog entries and mailing them to my followers, that would get me trending for sure!"
"Should I post more cat pictures?"
"Will my blog dry up and blow away without weekly posts?"
"Will the interweb catch-on to me and demand money back for my waste of bandwidth?"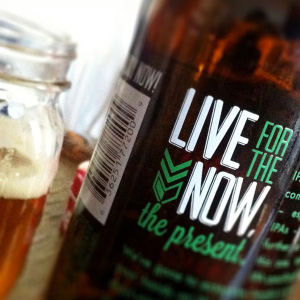 As days pass, stress dissipates- no trying to keep up, no capturing the perfect photo or pen the perfect tweet, post, status update, insta-goog-face, etc. Things turn out okay and I survive. Well in reality I thrive. I reconnect with what it's like to live in the moment and actually interact, face-to-face, with real people. I don't question our modern means of communication and social media, I think it's a great tool and has truly made the WORLD more accessible for many. I just question our modern 'need' to be connected 24/7. I often wonder if I would be more active on social media if I worked for someone else or when my firm grows and I have 'people.' I don't think I would. Maybe I would. No… I doubt I would. Do yourself a favor and take a social media break. Even if only for a day, trust me the interweb will still be here when you get back and things will be fine.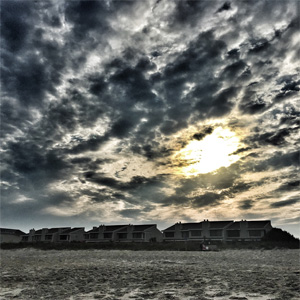 There's always talk of a life-work balance and how best to obtain. The older I get the more I realize I don't want a life-work balance- I want my life to outweigh all other that I do. My family and personal relationships are far more important to me and I want the scale to tip in their favor. I am an architect, but architecture is not my life. My family is my life. Although, yesterday my daughter said "Dad, can you design a modern house for us to live in, I'd like maple floors and lots of glass." So maybe only slightly off-balance.
"I trace the cord back to the wall…
No wonder it was never plugged in at all"– Tom De Longe/ Mark Hoppus
Design On,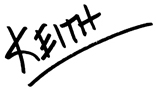 * Disconnect and go do something else…seriously, go do it!. The interweb will still be here. This post is part of the ArchiTalks series in which Bob Borson of Life of an Architect selects a topic and a group of 'blog-ing' architects all post on the same day and promote each other's blogs. This month's topic is 'Summer'– to read how other architects interpreted the topic for ArchiTalks #20, please click the links below:
Enoch Sears – Business of Architecture (@businessofarch)
Summer is a Great Time To Market Your Architecture Firm!
Bob Borson – Life of An Architect (@bobborson)
http://www.lifeofanarchitect.com/summer-is-for-the-young-at-heart/
Marica McKeel – Studio MM (@ArchitectMM)
Summer : A Review
Lee Calisti, AIA – Think Architect (@LeeCalisti)
summer working, had me a blast
Evan Troxel – Archispeak Podcast / TRXL (@etroxel)
Lake Powell
Lora Teagarden – L² Design, LLC (@L2DesignLLC)
Seasons of Summer
Jes Stafford – MODwelling (@modarchitect)
The Dog Days of Summer
Eric T. Faulkner – Rock Talk (@wishingrockhome)
Summer — Architecture Imagery
Michele Grace Hottel – Michele Grace Hottel, Architect (@mghottel)
#Architalks 20 "summer" and architecture
Stephen Ramos – BUILDINGS ARE COOL (@sramos_BAC)
4 Secrets To Getting The Most Out Of Your Summer Internship
Brian Paletz – The Emerging Architect (@bpaletz)
Summer Surprise
Michael LaValley – Evolving Architect (@archivalley)
An Acrophobic Architect's Illuminating Summer of Roofs
Sharon George – Architecture By George (@sharonraigeorge)
Glass in Architecture – Summer Wonders
Brinn Miracle – Architangent (@architangent)
4 Reasons Solar Power is a Hot Topic
Emily Grandstaff-Rice – Emily Grandstaff-Rice FAIA (@egrfaia)
Seasonal change
Jarod Hall – di'velept (@divelept)
… and the livin's easy
Drew Paul Bell – Drew Paul Bell (@DrewPaulBell)
Summer Rhythms
Jeffrey A Pelletier – Board & Vellum (@boardandvellum)
Do I Need to Hire an Architect?
Samantha Raburn – The Aspiring Architect (@TheAspiringArch)
An Architectural Spark for your Summer
Kyu Young Kim – Palo Alto Design Studio (@sokokyu)
Summer in Seoul
Jared W. Smith – Architect OWL (@ArchitectOWL)
Work Projects during Summer
Adam Denais – Defragging Architecture (@DefragArch)
5 Things to Make the Most of Your Summer
Jim Mehaffey – Yeoman Architect (@jamesmehaffey)
An Architect Summer
(Visited 187 times, 1 visits today)