Your house may be the most expensive project you will ever undertake. As an architect, I take the opportunity to work with you on such an important aspect of your life very seriously. If you are making such an investment, and you want your house to reflect who you are and how you live, hiring an architect is a must. I will help you design/discover a house that works for you and fits your individuality and preferences. This house, your house, will be vastly different than one designed for someone else. However, I won't create a home for you. That's up to you.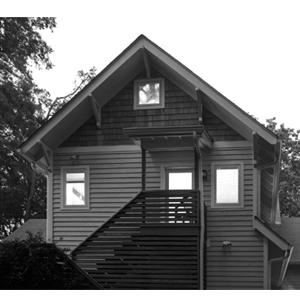 Wait… what… you're a residential architect and you don't design homes? Nope. I've never designed a home, not one. Houses, I've designed lots of houses, but no homes. However, I'll confess, I'm guilty. I interchange 'house' and 'home' all the time. I'm sure there are numerous instances in various posts on my blog. However, there is a difference. A house is the physicality of the structure; a home embodies a 'spirit' or 'vibe.' This can only come from the occupants of the house and their usage of it. My childhood home holds great memories for me. At the time I was unaware of the gift our home gave- it served as the framework for my family and our daily life which in turn became my memories.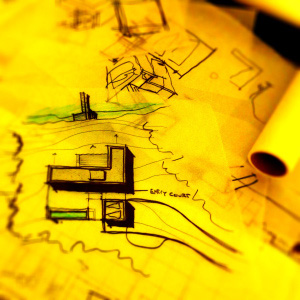 It's been 30+ years since I've lived in the house, but my memories are fresh because I have the house as a reference that enhances my memories recollection- textures, sights, sounds, smells, all contained within the house, my childhood home. Architecture and the memories associated with it are what foster a home. A house serves as the frame of reference for daily life, which in turn transcends a house to your home. So please, take the house I designed and make it your home, it'll be worth it!
Design On,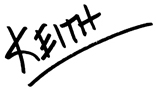 * This post is part of the ArchiTalks series in which Bob Borson of Life of an Architect selects a topic and a group of 'blog-ing' architects all post on the same day and promote each other's blogs. This month's topic is 'House or Home?'– to read how other architects interpreted the topic please click the links below:
Bob Borson – Life of An Architect (@bobborson)
The Designation between House and Home
Marica McKeel – Studio MM (@ArchitectMM)
ArchiTalks: House or Home?
Mark R. LePage – EntreArchitect (@EntreArchitect)
Emotional Marketing for Architects: House or Home?
Lora Teagarden – L² Design, LLC (@L2DesignLLC)
House or Home? It's in the story.
Collier Ward – One More Story (@BuildingContent)
House or Home? A Choice of Terms
Jeremiah Russell, AIA – ROGUE Architecture (@rogue_architect)
house or home: #architalks
Eric T. Faulkner – Rock Talk (@wishingrockhome)
House or Home — Discover the Difference
Michele Grace Hottel – Michele Grace Hottel, Architect (@mghottel)
"house" or "home"?
Meghana Joshi – IRA Consultants, LLC (@MeghanaIRA)
Architalks #24 : House or Home
Brian Paletz – The Emerging Architect (@bpaletz)
House or Home? – Depends
Michael LaValley – Evolving Architect (@archivalley)
House or Home? Train for One, Design for Another
Jarod Hall – di'velept (@divelept)
A Rose by Any Other Name…
Greg Croft – Sage Leaf Group (@croft_gregory)
House or Home
Jeffrey Pelletier – Board & Vellum (@boardandvellum)
Designing a House into a Home
Kyu Young Kim – J&K Atelier (@sokokyu)
Making a House a Home
Nisha Kandiah – ArchiDragon (@ArchiDragon)
Dwelling on a Macro scale
Jim Mehaffey – Yeoman Architect (@jamesmehaffey)
House or Home: One's a Place, the Other a Feeling.
Mark Stephens – Mark Stephens Architects (@architectmark)
#ArchiTalks #24 House or Home? #RefugeeCrisis @GrainneHassett mentioned
(Visited 481 times, 1 visits today)