I'm going to keep this simple, because… well… it's actually this simple. If you're anticipating constructing a new house or renovating your existing house, I'm offering some advice. While this is geared towards residential projects, the same holds true for almost any building project. My advice is:
Hire an Architect- An architect's value is problem solving, addressing your needs/ wishes/ budget/ schedule, and complying with local building and zoning codes- all while designing an aesthetically pleasing efficient house. Architects help you design/discover a house that works for you and fits your individuality and preferences. The value of our services is occasionally related directly to cost savings. However, typically our value is in questioning, planning, clarification, detailing, and 'solidifying' numerous moving 'parts' into an efficient cohesive design- which ultimately results in cost savings to you.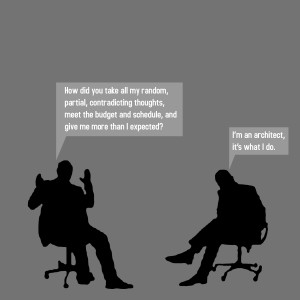 Actively Participate- When it comes to designing your house, as an architect I will have strong preferences and recommendations. However, ultimately it will be up to you to make decisions. An architect will not force a design on you which you don't want; if they do try, than you didn't follow my series about 'Hiring an Architect.' We will make recommendations; present differing options, and offer our professional opinion- which is why you hire us. However, if you've seen something you like, show it to me… think something can be done a better way, challenge me… keep open dialogue flowing; your project will benefit from such. Ultimately you make the decisions- we work for you.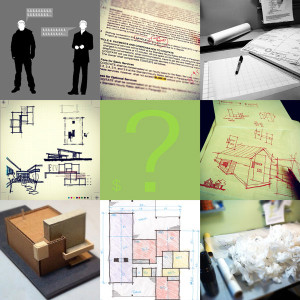 Be Honest- If you're not honest with yourself and all involved with your project, you're setting up for disappointment. Money doesn't magically appear in a project, if you cannot afford something, don't need something, don't like something, or don't understand something… speak up and have it explained/ clarified. It's tough, but above all else, you need to be honest with your budget. You're paying for the project and you want the most value you can get, having honest discussions is crucial to achieving such.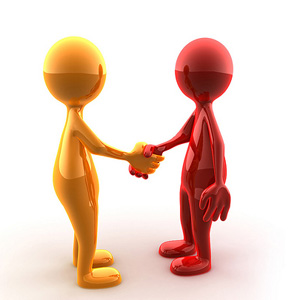 Have Trust- I can't state this enough, you need to TRUST your architect. You need to be comfortable in talking honestly with them… see previous advice. You should be able to envision having meals with this person and inviting them to a party- architects love parties! You don't have to be best friends with your architect; you do need to like them though. You need to have confidence in their integrity and skill set as an architect, that they are your advocate, and have your best interests at the forefront.
Actively working with an architect you trust and can be honest with, will allow you to make well informed decisions about your project. Architects will listen to your needs/wants and in the end you'll have the house you wanted because your architect was able to assist you in bridging the gap between your vision and reality. You'll end up with a house that fits you and your lifestyle.
Design On,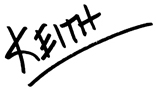 * This post is part of the ArchiTalks series in which Bob Borson of Life of an Architect selects a topic and a group of 'blog-ing' architects all post on the same day and promote each other's blogs. This month's topic is 'Advice for Clients'– to read how other architects interpreted the topic please click the links below:
Marica McKeel – Studio MM (@ArchitectMM)
ArchiTalks: Advice for Working with an Architect
Jeff Echols – Architect Of The Internet (@Jeff_Echols)
Advice for ALL Clients
Lee Calisti, AIA – Think Architect (@LeeCalisti)
advice to clients
Lora Teagarden – L² Design, LLC (@L2DesignLLC)
ArchiTalks: Advice for Clients
Collier Ward – One More Story (@BuildingContent)
Trust Your Architect
Eric T. Faulkner – Rock Talk (@wishingrockhome)
Advice List — From K thru Architect
Michele Grace Hottel – Michele Grace Hottel, Architect (@mghottel)
advice for clients
Brian Paletz – The Emerging Architect (@bpaletz)
A Few Reminders
Jonathan Brown – Proto-Architecture (@mondo_tiki_man)
Your Architect is your Advocate
Eric Wittman – intern[life] (@rico_w)
[tattoos] and [architecture]
Emily Grandstaff-Rice – Emily Grandstaff-Rice FAIA (@egrfaia)
Changing the World
Drew Paul Bell – Drew Paul Bell (@DrewPaulBell)
Advice for Clients
Jeffrey Pelletier – Board & Vellum (@boardandvellum)
Questions to Ask an Architect in an Interview: Advice for Clients
Samantha R. Markham – The Aspiring Architect (@TheAspiringArch)
Dear Client,
Kyu Young Kim – J&K Atelier (@sokokyu)
Advice for Clients
Nisha Kandiah – ArchiDragon (@ArchiDragon)
Advice for clients
Rusty Long – Rusty Long, Architect (@rustylong)
Advice for Clients
Mark Stephens – Mark Stephens Architects (@architectmark)
Advice for Clients
Gabriela Baierle-Atwood – Gabriela Baierle-Atwood (@gabrielabaierle)
What I wish clients knew
(Visited 216 times, 1 visits today)