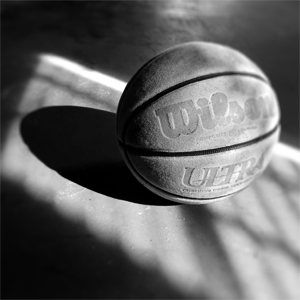 "I'm not paid to be a role model. I'm paid to wreak havoc on the basketball court." – Charles Barkley
Those that know me personally would probably revise Barkleys' quote to:
"I'm not paid to be an architectural mentor. I'm paid to solve the clients' design problems, provide clear and concise construction documents, and be profitable while not compromising the client/project goals." – Keith
Truth is, as an architect I provide mentorship whether or not I consciously choose to or not. If someone seeks me for mentorship, I will assist wholeheartedly. I'm blatant that my 'style' of active mentorship is along the lines of 'tough love;' I don't baby sit nor hand hold. That's a waste of my time and does nothing to truly educate the mentoree. For those that don't actively want to be mentored, it happens anyway via redlining their work and participation in meetings, site visits, etc. So what is mentorship, mentorship is:
1. Figuring out the best way to achieve a given a task/end goal. It's not being given a task/end goal and every step/process along the way to achieve such.
2. Looking for, and experimenting with, steps/processes to follow to achieve a particular goal; asking a lot of questions. It's not being told the steps/processes to follow nor is it looking to ask one specific question in hopes that answer catapults you to the end goal.
3. Presenting various solutions/information for review and discussion. It's not presenting a single solution and asking "Is this what you wanted?"
4. Reviewing/red-lining your own work prior to having someone else review- if you can find your own mistakes, chances are you won't make them again. It's not simply handing your work over for others to find your mistakes/omissions.
5. Learning and learning how to learn. It's not about being definitively told what to do and most importantly, not being told specifically how to do it.
Keep in mind; this occurs while I (or your mentor) keep a loose 'tab' on you. It sounds a bit harsh and even vague, perhaps it is. You'll be allowed to err, but not in an abysmal manner to the project/client. The end goal of a successful 'mentorship' is an individual who can think for themselves and not rely on others to decidedly inform them of all they need to do.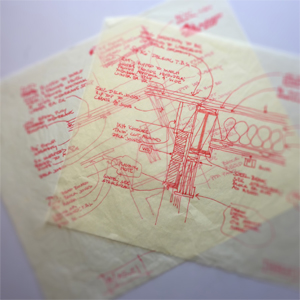 Learning and growth are stagnated when one is sheltered in their comfort zone and need to be instructed on every task and how to achieve. If that's your belief of being mentored, congratulations you're on your path to being a draftsperson. If that's what you want, fine, they will always be needed in the AEC profession. However, if you want to be an architect, you'll need to be able to think for yourself and not rely on others to explicitly inform you of your tasks/means/methods; the quickest way to achieve such is through mentorship.
Design On,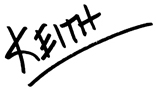 * This post is part of the ArchiTalks series in which Bob Borson of Life of an Architect selects a topic and a group of 'blog-ing' architects all post on the same day and promote each other's blogs. This month's topic is 'Mentorship'– to read how other architects interpreted the topic please click the links below:
Bob Borson – Life of An Architect (@bobborson)
This is NOT Mentorship
Marica McKeel – Studio MM (@ArchitectMM)
ArchiTalks: Mentorship
Jeff Echols – Architect Of The Internet (@Jeff_Echols)
Mentors, Millennials and the Boomer Cliff
Mark R. LePage – EntreArchitect (@EntreArchitect)
Influence
Lora Teagarden – L² Design, LLC (@L2DesignLLC)
ArchiTalks: Mentorship
Collier Ward – One More Story (@BuildingContent)
Mentorship
Jeremiah Russell, AIA – ROGUE Architecture (@rogue_architect)
teach them the way they should go: #architalks
Eric T. Faulkner – Rock Talk (@wishingrockhome)
Bad Mentor, Good Mentor
Stephen Ramos – BUILDINGS ARE COOL (@sramos_BAC)
The Top 3 Benefits for Architects to Mentor and to be Mentored
Brian Paletz – The Emerging Architect (@bpaletz)
I've got a lot to learn
Emily Grandstaff-Rice – Emily Grandstaff-Rice FAIA (@egrfaia)
Gurus, Swamis, and Other Architectural Guides
Jarod Hall – di'velept (@divelept)
The Lonely Mentor
Drew Paul Bell – Drew Paul Bell (@DrewPaulBell)
Advice From My Mentor
Jeffrey Pelletier – Board & Vellum (@boardandvellum)
Mentoring with Anecdotes vs. Creating a Culture of Trust
Samantha R. Markham – The Aspiring Architect (@TheAspiringArch)
Why every Aspiring Architect needs SCARs
Nisha Kandiah – ArchiDragon (@ArchiDragon)
Mentorship : mend or end ?
Jim Mehaffey – Yeoman Architect (@jamesmehaffey)
My Mentor
Tim Ung – Journey of an Architect (@timothy_ung)
5 Mentors that are in my life
Mark Stephens – Mark Stephens Architects (@architectmark)
Mentorship
Gabriela Baierle-Atwood – Gabriela Baierle-Atwood (@gabrielabaierle)
On Mentorship
Ilaria Marani – Creative Aptitude (@creaptitude)
Mentorship
(Visited 217 times, 1 visits today)